Canadian Field Phone
[pictures donated by Rolf Taylor]
Northern Electric F telephone
This comes in a wooden case and can partially slid out and used, can
also be removed entirely and used free-standing.
On the outside it says:
TELEPHONE SET "F" MK.1
On the inside (as can be seen in the pics)
REPLACE HANDSET WHEN FINISHED AND RING OFF
TELEPHONE SET "F" MK
Northern Electric Company
Montreal Canada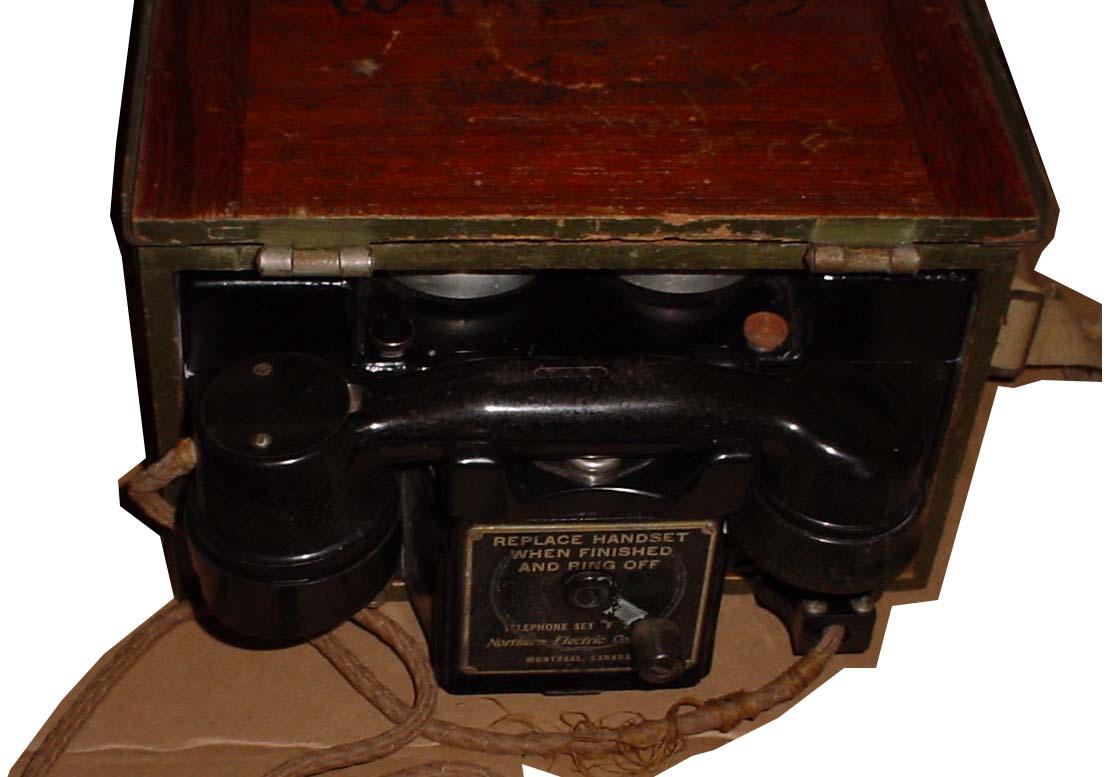 In Dooners "Telephone Collecting - Seven Decades of Design" has a very
similar Phone on page 69.
It is described as a "British nautical Telephone c. 1930's. Marked,
Telephone Mfg. Co London.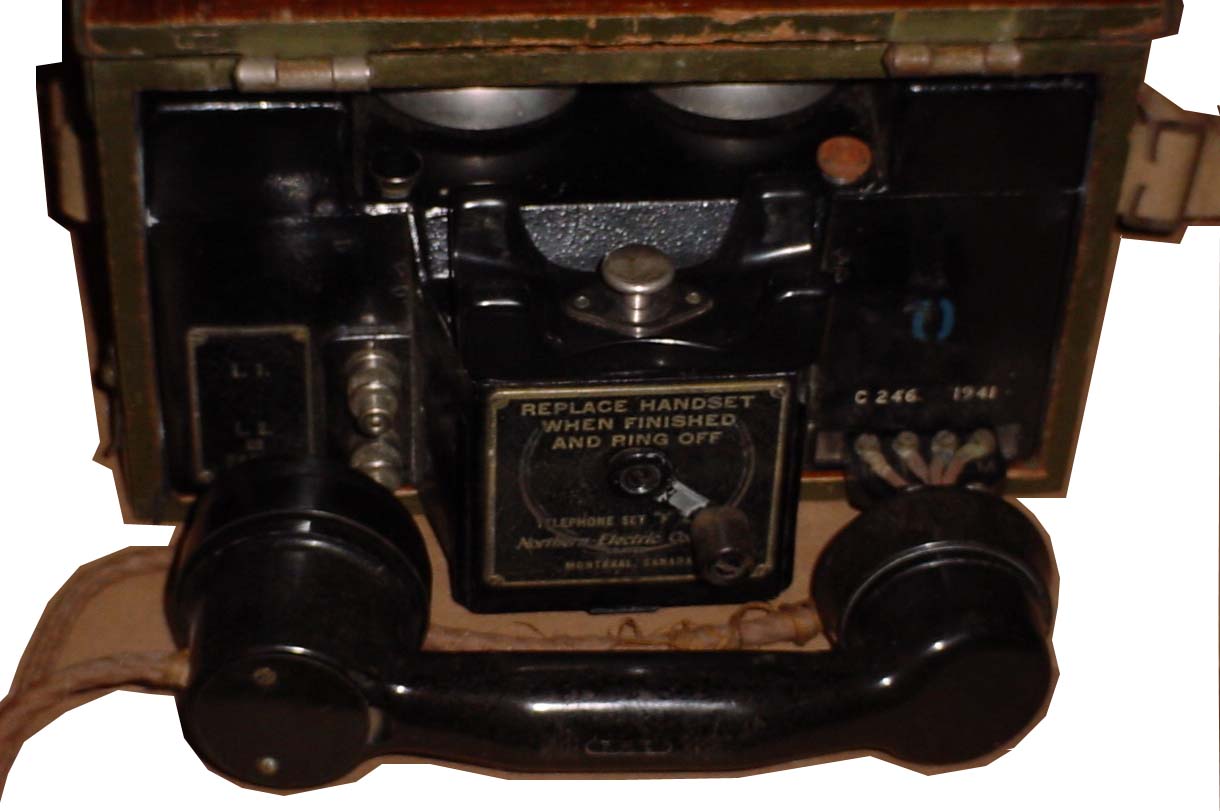 I doubt this is a nautical phone because these typical have clips to
keep the receiver on -hook (reminds me of a 500 set I should have gotten
pictures of. Too late).
Cheers and Smiles
Rolf