Telephones at Home
I keep WE, Stromberg Carlson and ITT 500's
I swore that there was not going to be an excess of the more recent model dial phones all over the house. Only vintage or exotic models would be displayed here.
Well, wanna see what I look at every morning when I eat breakfast...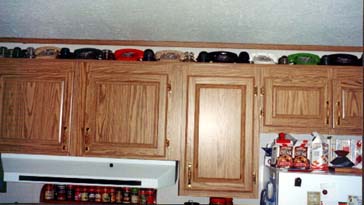 The Office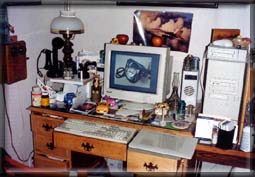 When I was in the ARMY in Signal we played with TA-312's like this one from Kellogg Switchboard and Supply Co. One of the other interesting uses that military folks found for these was easy fishing...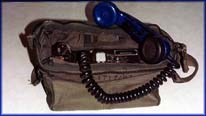 Want to see more military phones? Click the TA-312.




Went to a garage sale to see if there was any old phones and came home with Cinnamon. You think we should have named her Signal?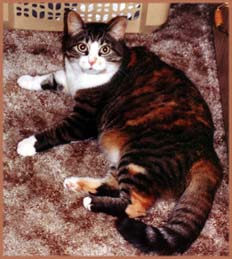 This ia a little Comdial wallphone




Have you seen one of these?
You turned the crank on the side to make a call.
This was way before, "push one for ..."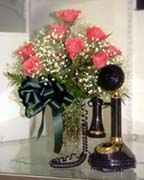 A Decorator phone brings beauty to a room...









Leave a message!