Redlands High School
Class of 1977
Event Schedule and Information


Come visit and relax with your longtime friends, at 2 fun events!

Saturday, November 3, 2012
6pm - 1am
Sunday, November 4, 2012
10:30am - 5pm

Dinner & Entertainment


Picnic in the Park


Buffet Dinner
Live Music by Loose Gravel, feat. Lorraine York
With guests, the Din of Iniquity Horns

Bring your own Food & Drink
No Charge to Attend!
Catch up with your long-time friends!

Diamond Jim Opera House
1874 Mentone Blvd, Mentone Beach, CA

Sylvan Park, Section A (near the Bandstand)
601 N University St, Redlands, CA

Visit the Reservations page, to save your place!

For those attending from out of the area:
Hotel information is now published on our Accommodations page.

Group rates are available at several hotels
, but

only for a limited time!
Please check the page right away (link above).
Here are links to more info about the reunion!
Updated July 17, 2012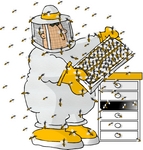 Copyright © 2005-2012 WebzByDebz